Starward Bound
The Science Fiction/Fantasy organization of Dayton, Ohio...the Miami Valley...and beyond....
---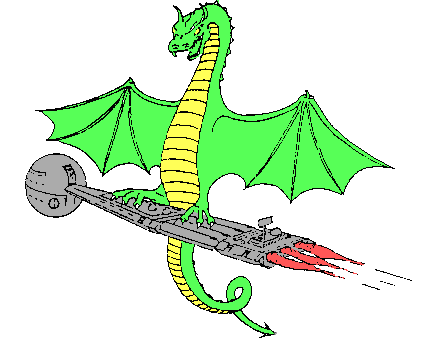 Formed in 1981, Starward Bound is the oldest science fiction and fantasy club currently in existence in the Dayton, Ohio area. Its members have a wide and diverse range of interests, from literature to role-playing games to media (both TV and movies) to writing SF/Fantasy to filksinging.
Monthly meetings (comprising of some business with socialization to follow) are held on the third Thursday of every month at 7:00 pm.
** NOTE: Meetings will be held in the Starward Bound Business Meeting room on DISCORD until further notice. **
For more information about the club, please send e-mail to info@starwardbound.org.
---
---
This page last reviewed/updated: 29-Aug-2020 DMM